While you wait…
Our AI engine is generating your custom questions and answers and will email you as soon they are ready! In the meantime, please try a different title or check out the resources below to assist with your interview preparation.
You can also browse our full range of job search tools and advice, including local salary data, open jobs, sample resumes, letters & templates, and career guides (made by humans, for humans like you).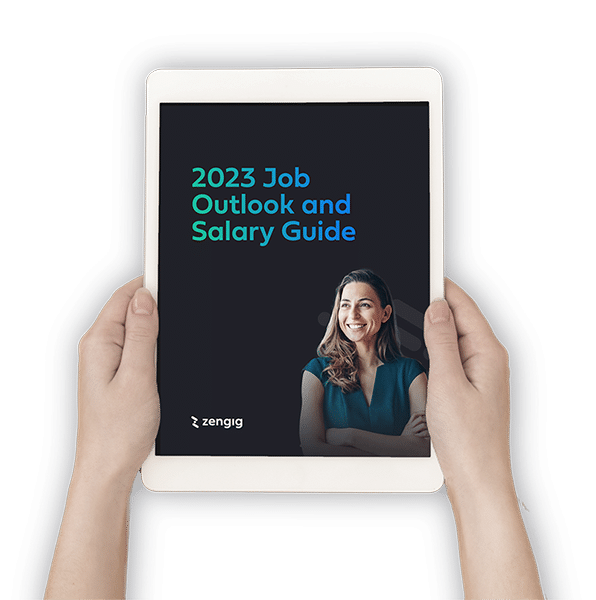 2023 job outlook & salary guide
Take control of your career and download our annual guide for job market data, trends, and insight from our career professionals.