Job Outlook & Salary
Guide: Q4 Edition
Keeping up with the latest trends and data is essential for career success and fulfillment. That's why we've compiled this guide with the most current information on the job market, salaries, and trends. We provide you with actionable insights and guidance based on real-world events and data analysis to help you find your career zen. The information in this guide will assist you in making informed decisions whether you are a recent graduate, seeking a career change, or searching for an exciting new opportunity.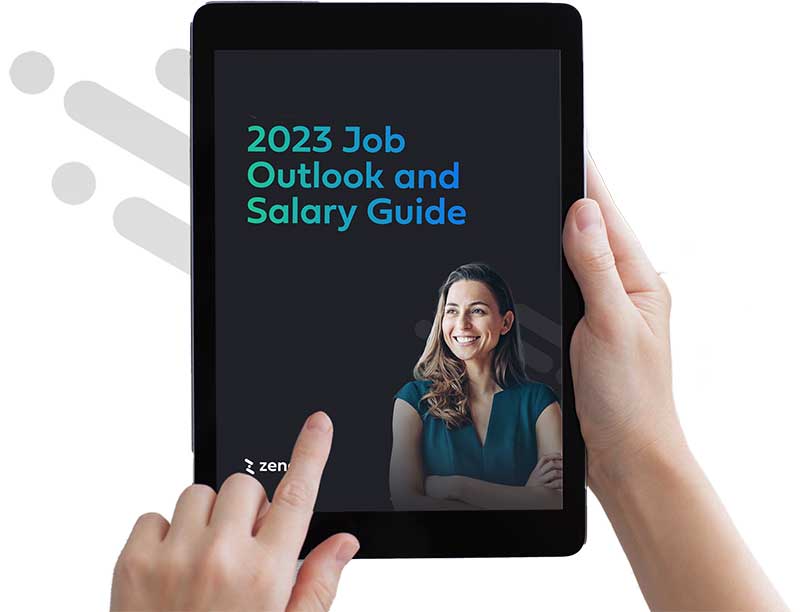 In 2023, we can expect to see the lasting effects of pandemic regulation on the job market. The job market can be overwhelming with continued economic uncertainty and rapidly advancing technology. As a result of work-life culture shifts and the growth of the gig economy, our work style is also evolving. In the midst of these changes, the great resignation phenomenon has emerged, as employees leave their jobs in search of new opportunities for a better work-life balance.
Trends:
Freelancing continues to rise
Changes in remote rules
More organizations adopt diversity hiring goals
Family priorities take a front seat