Episode overview
Are you wondering who to use as a reference when you have none? And are references important? Together, hosts Pete Newsome and Ricky Baez discuss this critical topic, highlighting its significance in the hiring process. Their conversation goes deep into the role references play in affirming your character and skill set to potential employers. They also tackle challenging topics, such as addressing a situation where your current boss may not be your most favorable reference.
As Pete and Ricky peel back the layers of obtaining references, they'll guide you through the professional etiquette of leaving a job. Drawing from their respective areas of expertise, they offer invaluable tips on handling references with grace and professionalism. They also stress the importance of supplying your references with your resume and other pertinent information, plus why it's crucial to show them gratitude for their time. Whether you're starting your career or looking to make a significant move, don't miss out on these game-changing insights. Trust them; it could be the difference between landing your dream role or missing out.
Examples of who to ask for a reference when you have none
If you find yourself in a position where you don't have any traditional job references to provide, don't panic. Here's a list of alternative reference options that can speak to your character, work ethic, and abilities:
Educators: Teachers, professors, or academic advisors who are familiar with your work ethic, participation, and contributions in your classes.
Coaches: If you played sports or were involved in other extracurricular activities, a coach can speak to your teamwork, dedication, and discipline.
Mentors: Anyone who has provided guidance or mentorship to you, whether formally or informally, can be a good reference.
Group leaders: Leaders from volunteer groups, clubs, or organizations you were involved in.
Internship supervisors: Even if it was unpaid or short-term, someone who oversaw your work during an internship can be a valuable reference.
Colleagues or teammates: If you worked closely with someone, even if they weren't your supervisor, they might be able to speak to your skills and work habits.
Clients or customers: Satisfied clients can be an excellent resource if you've done any freelance or contract work.
Clergy or religious leaders: If you're actively involved in a religious community, your pastor, priest, rabbi, or other religious leaders might be willing to vouch for your character.
Personal references: Friends or family friends who can speak to your character, work ethic, and reliability. Note: It's often better to use personal references only if the employer specifies it's okay or if there's no alternative.
Additional resources
About Pete Newsome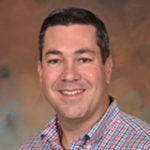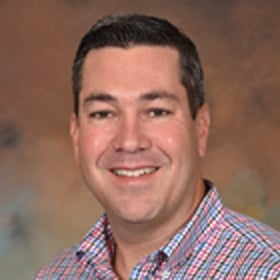 Pete Newsome is the President and founder of zengig, which he created after spending two decades in staffing and recruiting. He's also the founder of 4 Corner Resources, the nationally acclaimed and award-winning staffing and recruiting firm he started out of a home office in 2005. Pete's primary mission back then was the same as it is today: to do business in a personal way; with a commitment to zengig becoming the most comprehensive source of expert advice, tools, and resources for career growth and happiness. When he's not in the office or spending time with his family of six, you can find Pete sharing his career knowledge and expertise through public speaking, writing, and as the host of the Finding Career Zen & Hire Calling podcasts.