Episode overview
Are you feeling overwhelmed by the thought of how to get your first job with no experience to back you up? 
Our host Pete Newsome is your guide in navigating this intimidating journey. Join us as we explore the power of the keyword "entry-level" in your job search and how to make your resume sparkle, despite your lack of work experience.
We'll discuss how to capitalize on your extracurricular activities, leadership roles, and voluntary work to present yourself as a promising candidate. Plus, he lets you in on the secret of a master resume, which you can tweak for each job application to align your skills with the job description.
But we don't stop there. The podcast carries on to the other side, the interview. How do you make a lasting impression even after the interview? Learn how a simple follow-up email or thank you note can make you unforgettable to prospective employers. Discover the potential of LinkedIn networking and how you can use your connections to reach out to potential employers. This episode contains practical advice and valuable tips that can simplify the job search process.
So why wait? Hit the play button to get you closer to your first job!
Tips on How to Get Your First Job with No Experience
Target entry-level positions: Understand how to identify them and leverage job boards specifically catering to entry-level jobs.
Create a 'master' resume: Tailor your resume for each role you're applying to and use keywords from job descriptions in your applications. In your resume, showcase your academic achievements such as your high GPA, awards, and honors. Additionally, highlight your participation in clubs, volunteer work, leadership roles, and extracurricular activities.
Improve your skills and acquire necessary certifications: You can do this easily through online courses with websites like Coursera, Udemy, Skillshare, or Masterclass.
Build and utilize your network: Attend industry events, career fairs, and leverage existing connections including friends and family.
Proactively job search: Reach out to companies and staffing agencies, even if they're not hiring currently. Also, utilize professional social media sites, like LinkedIn, to connect with potential employers.
Prepare for your interviews: You can do this by researching the company and practicing common questions.
Post interview follow-up: Always follow up after each interview to express your gratitude continued interest by sending an email or a thank-you note.
Additional resources
About Pete Newsome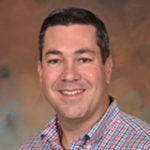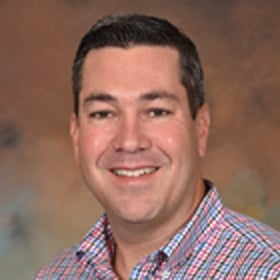 Pete Newsome is the President and founder of zengig, which he created after spending two decades in staffing and recruiting. He's also the founder of 4 Corner Resources, the nationally acclaimed and award-winning staffing and recruiting firm he started out of a home office in 2005. Pete's primary mission back then was the same as it is today: to do business in a personal way; with a commitment to zengig becoming the most comprehensive source of expert advice, tools, and resources for career growth and happiness. When he's not in the office or spending time with his family of six, you can find Pete sharing his career knowledge and expertise through public speaking, writing, and as the host of the Finding Career Zen & Hire Calling podcasts.
Transcript
Pete Newsome: 0:01
You're listening to the Finding Career Zen podcast. I'm Pete Newsome, and today I'm going to talk about how to find your first job with no experience. Now, it's a scary place to be. It's uncertain, you don't know where to go and where to start, but just know that we've all been there before. Anyone who's currently in their career had to start somewhere. So where do you start? Well, the first thing is to figure out where entry level jobs are. Now, we would all love to start at the top, but that's not realistic.
And so when you see jobs that require experience and ask yourself, well, how do I get that experience? Well, the key word to use is entry level jobs, and everything, for the most part, is keyword driven today, when it comes to a job search, whether it's your location, the background, the skills required, the job title Well, one of those things, of course, is entry level. How much experience do you need? In this case, you want to look for jobs that don't require any. So I'll share a link that has our open job page on Zengig for entry level jobs in particular. So it is that easy right now. We have a job feed of about 9 million jobs right now, all the jobs that are open in the US and we separate them by different categories. Entry level is one of them, so it's never been easier. You can find all those jobs on Zengig.com, but you can also go to big sites like Indeed and LinkedIn and use that keyword to narrow your search and see jobs that will look for employees with no experience. So that's step one.
The next thing is to tailor your resume. You want to start with a master resume. It's something that I highly recommend for anyone in their career, but specifically those who are starting off. It's a great habit to get into from the start, which is to create a generic resume that you tailor by job as you send in different applications. Now that sounds like work. It sounds like effort. It is, but that's the point. If you're willing to customize your resume for a specific job, it'll help you stand out in a number of different ways. First, it'll allow the recruiter to match your skill and experience with what the job description is calling for, but it also shows that you've made extra effort, and that is a big piece of this recruiting process. Readers and hiring managers look for candidates who are genuinely interested in the job. It's a downside.
Right now, I mean, his greatest technology is in the job search process. One of the things that works against job seekers is how easy it is to apply today. Now, that may sound counterintuitive, but here's what I mean. It only takes one click to apply on the big job boards, which is a really low barrier, and people end up applying for lots of jobs as a result, and so any one job opening may get 10, 20, 30 times the number of applicants that it otherwise would, because it's so easy to just fire resumes over and that means getting pulled out from the pile. Some cases over a thousand resumes for one job opening makes it a really difficult thing for the individual job seeker. So the best way to be noticed and recognized is to tailor your resume to match the job description. Now you don't want to say anything. That's not true.
You need to put only things that you can back up and defend and explain, if asked about them, on your resume. So don't make things up, but make that effort to have what I'll call a master resume or a generic resume template that you then tweak and change for the specific job you're applying for. So make that extra effort. No-transcript. Take the time to send a cover letter to reach out to the recruiter or hiring manager. If you can find their name, send them an email, connect with them on LinkedIn, send them a handwritten note, even send your resume in the mail. Now, that happens very infrequently today. I talk about it a lot when I'm recording or being interviewed, and very few candidates do it. But that's the reason I recommend it. I know that out of a hundred people who hear this, maybe only one will do it.
Well, that's how you're going to separate yourself from every other candidate and that's the goal of this process is to Be pulled out of the pile, not get buried into. Get the chance to interview right. So everything up until the interview is about Getting noticed and in making that connection. So what do you put on your resume? If you're starting off, we don't have the work experience in history. We know that. So if you're coming out of school, you have to look at what are the things that highlight what you have done and put you in the best possible light to stand out. So if you have a really high GPA, put it on your resume. If you have a low GPA, don't, and I'll tell you. I'm someone coming out of college. I did not have a high GPA. It was, it was never going to see the light of day. If I was asked, I would Answer the question about it. I wasn't asked, by the way, and in my interviews you'll see it on a lot of applications.
I could share my personal thoughts on on the value of that for most jobs, which is to say not very high, but every employer is different. So if it is something that makes you stand out in a good way, put it. If it's not, don't include it on your resume. Other things to include any activities you were involved in in school extracurriculars, whether it was related to athletics or or clubs, charities that you've been involved in. Employers love seeing that kind of volunteer activity. And then highlight leadership positions that you've had. If you've been a vice president of a club, well, make sure you put that on there again.
You have to use whatever you've done and it puts you in the best light. And if you're coming out of school you don't have any work experience. Show the employer your perspective, employer, what you've done to stand out. Honors, awards, accolades, everything count. So it is the time to to to your own horn. No one's going to do it for you. So Take, take time before you start putting together your resume and just make a list of everything. But, as we've already said, the resume is a work in progress, so it's okay if you forget something on the front end we all do when think of things after the fact. Add Keep your resume always alive and as a living document that you can change and improve as you go. So you've got your resume. Make sure you then put that same information on LinkedIn. Linkedin is the place to network in the job space. It's where recruiters spend their time. Most people in the professional world are on there. I don't know linkedin's latest numbers, but they're in the hundreds of millions. It is a place to network and be found in the job search process. I think of a LinkedIn profile, a sort of a public resume.
So the same things that you'll put on your actual resume put in your LinkedIn profile. Take the time to do it right and then take the time to connect in network. If you are starting off, you probably don't have a big network. LinkedIn is the best place to build it with people you're unfamiliar with. Connect with recruiters, connect with people in your industry that you or the industry you want to be part of, the companies that you want to join. Look at groups that share common interests with you. There are so many avenues to take on LinkedIn. It's worth investing your time there in your network building efforts, but don't stop there. When you're when you're new, you need to leverage every former, past, current relationship that you have. So that means friends and families. Talk to them, ask you connect with them on LinkedIn, of course, right, whether, if you're young at your parents, friends, that's okay, that's an appropriate thing to do, it's a necessary thing to do and you're missing out if you don't.
But neighbors, former teachers, coaches, advisors, whoever it is, you need to cast as wide a net as you can with your network. Don't be afraid to ask for help. People like helping each other. The older people always like helping younger ones. I mean, that's the way our world works. That's how we grow and improve as a society. So don't be afraid to ask for help. This is not a time to have your ego get in the way of progress. If you need help, ask for it, especially when it comes to your career, and I say that as a 20-year staffing company owner that those who work for their network, they work to get help. We'll receive it in return. That also includes reaching out to third-party recruiters. You can find them on a couple of places. The American Staffing Association is one that lists recruiters by geography, but you can also get on to a website, clearlyratedcom. Clearly rated gives you the ability to sort by location and job type and specialty.
Reach out to recruiters call their office, email them, introduce yourselves in your resume, ask to connect with a recruiter who operates in your space, and each one of those interactions will build your resume. And the good thing about third-party recruiters if you're unfamiliar with them, is they see and hear about a lot of jobs that won't be on the market otherwise. So companies use third parties, like my Staffing Company, four Corner Resources, to recruit on their behalf. So the jobs that we recruit for will never be posted directly by the employer. So make sure you connect with the top recruiters in your area, your specialty, niche, that you're in, your industry, whatever it might be. Start establishing those relationships early and often and continue to do that as your career progresses. So more relationships with the recruiters the better. So if you don't have a big network, if you don't have a lot of accolades and great involvement from the time you're in school. You can't change history, but you can do something about it going forward. So I highly recommend exploring courses that exist from sites like Udemy, coursera, skillshare.
There are certifications to be gained that will help you stand out. Again, that's a recurring theme here how do you differentiate yourself If you don't have experience, because that's the one thing recruiters, of course, look for. Going forward is that experience that matches up with the need. But if you don't have that and it's an entry level job, then go ahead and get certifications, show that you're motivated to pursue that career, and that will help you again stand out to the recruiter or hiring manager that is deciding to interview candidate A or candidate B. What's the differentiation? Well, in many cases it can be a certification, because it shows that you were dedicated and committed to the search effort and the potential job. Now you can also find those through the Zengig career guides. That's one of the core things that we have on the website.
We have around 500 job titles and with each guide that shows you how to become, how do you establish a career in that profession. We include the most logical and what we would recommend as courses to take on some of the sites that I just mentioned. Those links are there Zengig.com, career guides, search by the job titles that you're interested in and that'll give you great guidance on how to proceed there. Other things you can do I mentioned reaching out directly to recruiters. You can reach out directly to prospective employers as well. Those companies that you know hire entry level even if they don't have a job opening posted right now doesn't hurt to get on the radar screen, and in fact, it can often help. So reach out, ask for their recruiting department, their HR department, talent acquisition, depending on the size of the company.
They may call it one of those things or even something different. If you don't know, you can just say who is in charge of hiring for entry level positions and you will be funneled to the right place. Now, you won't always reach someone live, but by leaving a voicemail Again, people like helping motivated, especially young, candidates, and so those who are taking that step will get attention. You can also connect with people from that company on LinkedIn and if you see the name of someone that you know would be worthwhile and following or making a connection, to go ahead and send them an email, if you can, by introducing yourself or a handwritten note. I love handwritten notes.
I love that effort by a candidate. It happens so infrequently. It's why I continue to recommend it often as a great step to take. You've got your network, you have your resume. Make sure you're applying for jobs regularly. That is something that a lot of candidates struggle with, because it's not a one-time effort, it's a constant effort. You have to keep your foot on the gas and look every single day. That's how frequently things will change in the job market. You may have no openings. You may see no openings one day at a company site and the next day they could have 10 or more. It's just the fluidity of the process and the way it goes when companies hire. So there's no warning in advance or no heads up that hey, we're probably going to be hiring next week. Necessarily, when they make the jobs open, they'll be posted online.
So you have to make the effort to check frequently on the sites and the next thing is, once you get the interview, prepare for it. Don't walk in blindly. You've done all the work, you've made the effort to get to that point. Treat every interview seriously, do homework on the company, look at their background, understand their culture as best you can and who they like to hire and employs. What's going on in the business. Be informed about the company. Also, be informed about the specific job.
Study the job description. Make sure it matches up with your resume. As you're tailoring your resume for the job description, remember, if you've done that on the front end, as I recommend that you do you customize your resume for each job that you apply to. Well, you probably need to refresh yourself with that specific resume. The last thing you'd want to do is get caught off guard and unable to answer something that's asked that you had committed to or you said you've done.
So make sure that you spend the time to refresh yourself on whatever's on your resume and then, after the interview, always follow up. If you don't have the interviewer's contact information or the recruiter whoever it was who set up the interview with you, or if it was someone different than you had already been in contact with, ask for their contact information during the interview, ask about next steps and then follow up with them Again. An email the same day, later in the day after your interview. That is something I highly recommend or send them a note. Drop it in the mail the same day. You'll stand out.
They'll appreciate it, thank them for their time and the opportunity and let them know that you're interested. So those are the steps, those are the things that if you do, even though you're starting off and you feel like it's an uphill battle, it doesn't have to be. The tools and resources are there. You just have to make the effort to use them. So thanks for listening. If you have any questions, email us questions at zengig.com, and I'd love that feedback. If there's topics that you don't see either on our website or we don't have a podcast for yet, let us know, we'll create it for you and you will answer your questions. So thanks and have a great day.