If you're looking for a new job, your LinkedIn profile should be in tip-top shape. One of the most important parts of your profile to optimize is your LinkedIn headline.
Your headline entices a reader–or more specifically, a recruiter–to scroll down, view the rest of your profile and hopefully, contact you with an exciting professional opportunity. We'll explain what makes a great LinkedIn headline and show you a selection of winning examples that would catch a recruiter's eye.
What is a LinkedIn headline?
A LinkedIn headline is the short blurb of text that appears directly beneath your name on your LinkedIn page. At a maximum of just 220 characters, it's a small piece of copy that can have an outsized impact on your career, since it's the first thing most people will see when they initially come across your profile.
LinkedIn headlines come in many different flavors, from short and snappy to long and emotive. Generally, though, a good LinkedIn headline summarizes what you do, who you help and what you're passionate about in a professional context.
Why does your LinkedIn headline matter?
A carefully constructed LinkedIn headline can help you:
Catch the eye of recruiters
Your headline appears in LinkedIn search results next to your name. Recruiters frequently use the search function to source candidates, so a relevant headline can boost your discoverability and increase the likelihood that they'll click through to learn more about you.
Communicate your value proposition
Your LinkedIn headline is a way to quickly communicate what you have to offer to prospective employers. Use it to showcase your most enticing skills, qualifications and experience.
Build your personal brand
Your personal brand encapsulates how you want people to see you, independent of the company you work for. A well-written LinkedIn headline can help you differentiate yourself in terms of your values, the type of work that energizes you and the impact you make on your professional community.
Make beneficial connections
While recruiters might be the primary audience for your LinkedIn headline, there are other important eyes on it, too. A compelling headline can help you expand your LinkedIn network, which can lead to additional career opportunities.
How to write a great linkedIn headline
Include job title(s)
The easiest place to start when writing a LinkedIn headline is with your job title. You can make use of both the job title you have now and roles you've held in the past.
You can also expand upon your given title to include your key job duties and additional roles you fulfill for your employer. For example, let's say your job title is corporate trainer. You could expand that to write a LinkedIn headline that reads: Corporate Trainer, Curriculum Developer and Onboarding Specialist.
Here are a few more examples:
Social Media Marketer, Bite-Sized Content Creator
Legal Assistant and Office Administrator
Freelance Photographer, Videographer and Visual Storyteller
If you choose to, you can easily incorporate your employer's name by adding 'at [company]' to the end of any of these headlines.
Describe the value you bring
If there's one thing the best LinkedIn headlines have in common, it's that they make it super clear how the person delivers value to their employer or clients. This is one of the trickiest concepts to master, but it's important if you want to get a recruiter to stop scrolling and say, 'I want to interview this person.'
Here's a trick that will help you write a value-based LinkedIn headline: just fill in the blanks in the statement below.
[Job title] who helps [type of customers] accomplish [key deliverable of your job]
Here's how that might look:
Career counselor who helps FSU undergrads make informed, goal-oriented career choices
Full stack developer who helps e-commerce brands optimize conversions
Though they're concise, these headlines instantly sum up your value proposition and make it easy for a recruiter to quickly decide whether you might be a strong match.
Highlight notable accomplishments
Another way to grab the attention of recruiters with your LinkedIn headline is to incorporate noteworthy career achievements. This might include impressive performance numbers, awards you've won, industry recognitions, leadership positions, or goals you've achieved.
Here's how that could look:
AMBY award-winning podcast editor and sound engineer
Digital marketer helping clients generate an additional $20k a month in revenue
B2B sales rep responsible for $2.8 million in closed deals in 2022
If you've already spent some time polishing your resume, it should be easy to look it over to get ideas of your most notable accomplishments.
Use keywords
Keywords help your profile appear in the appropriate search results. Keywords can be skills, personality traits, job titles, industries and more.
A good way to figure out which keywords recruiters are likely to be searching for is to look at job listings for the types of roles you want. The job description, duties and requirements will all be rich with relevant keywords. Zero in on a handful of the most prominent ones and work them in them as you draft your headline.
Specify experience level
Your experience level and/or seniority are great pieces of information to include in your LinkedIn headline. It's one more detail that can help recruiters quickly assess whether you're qualified for their openings.
Here are some examples:
Recent MBA graduate specializing in business analytics
Department chair – equipment inspection and quality control
Public relations practitioner with 10 years of experience in reputation management
Add a personal tidbit
Depending on your industry and career goals, it may be beneficial to add a 'fun fact' about yourself to your headline. This should be something that makes a positive impression, but that wouldn't necessarily be included on your resume.
For example:
Copywriter, Ad Manager and Aspiring Food Blogger
Accounts Payable Specialist with a Black Belt in Jiu-Jitsu
These tidbits can make your headline feel more personal and give a recruiter a glimpse of your personality, which may capture their interest. You'll need to use your best judgment to decide whether including a non-professional detail makes sense based on the type of job you're hoping to land.
Choose from several options
Writing a great headline takes time and practice, so don't just go with the first one that pops into your head. Come up with five to ten options, then narrow it down to the strongest one (or test out several over a few months). You can also ask for opinions from friends or even conduct a poll via a LinkedIn post to help you choose the most captivating headline.
10 awesome LinkedIn headline examples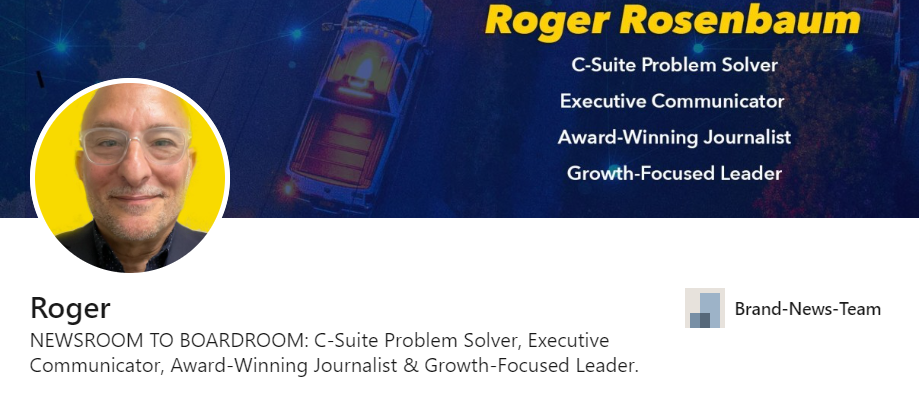 Roger immediately grabs your attention with the catchy phrase 'Newsroom to boardroom,' which is not only snappy, but encapsulates his areas of expertise. This headline works because it clearly communicates the candidate's core skills while showing you his versatility.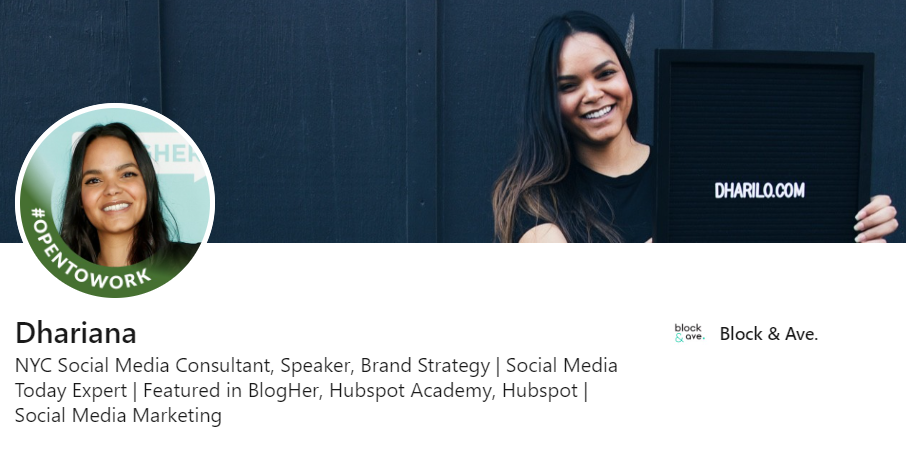 We love how Dhariana uses her headline to spotlight some of the noteworthy places her advice has been featured. This establishes credibility while conveying her level of experience. This headline also does a great job incorporating keywords.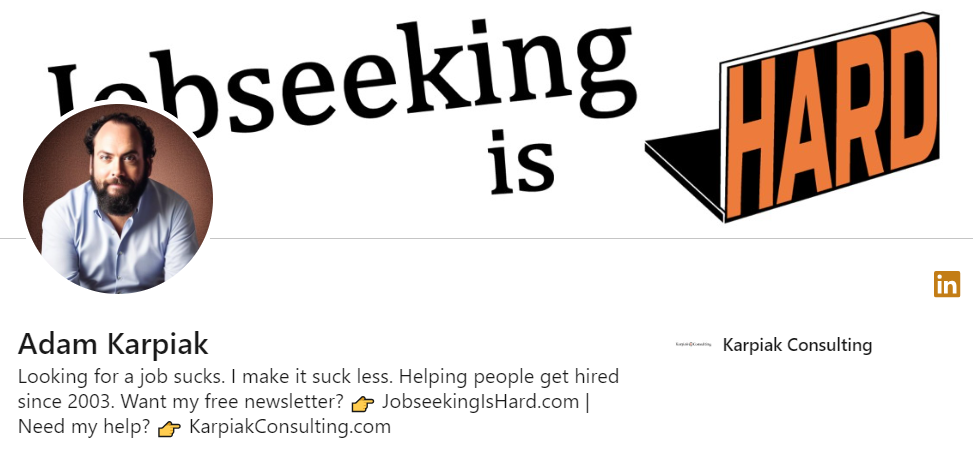 Adam takes the value-based headline to a whole new level with punchy language that speaks directly to his audience's pain points and adds a hefty dose of personality. This headline also employs the genius tactic of using a call to action, giving the reader several additional ways to engage with Adam beyond his LinkedIn profile.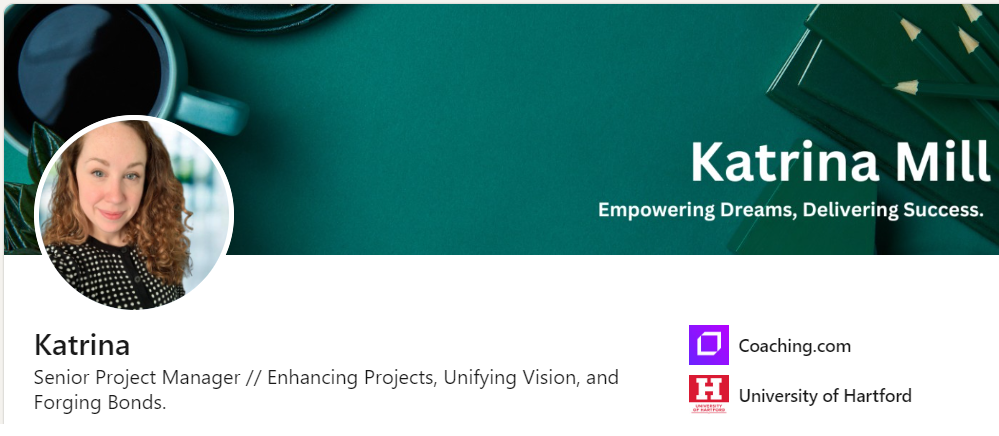 Job titles on their own are pretty bland. Katrina adds depth to her project manager role by expanding on the other ways she brings value: 'enhancing projects, unifying vision and forging bonds.' It's easy for a recruiter to tell whether her capabilities align with what they're looking for.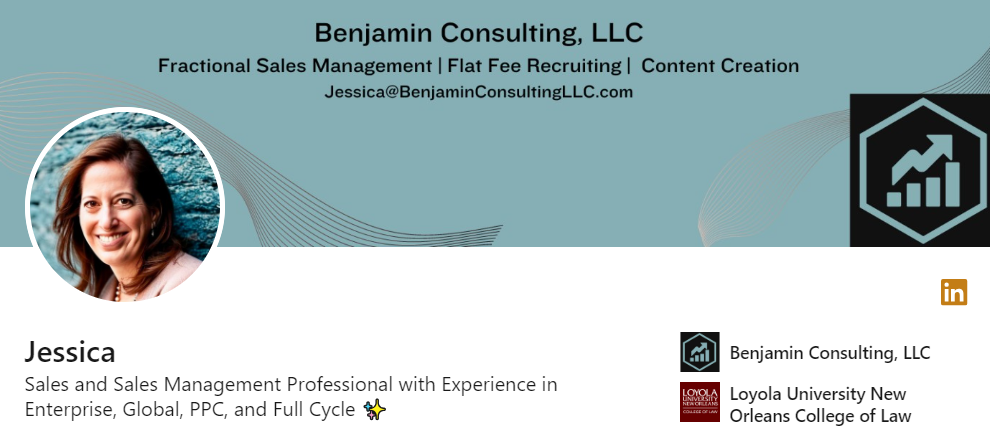 A great LinkedIn headline doesn't have to be complex. Jessica's straightforward headline tells you everything you need to know about her core competencies, including her role and primary areas of expertise. This is a headline you could easily replicate by swapping in your own details.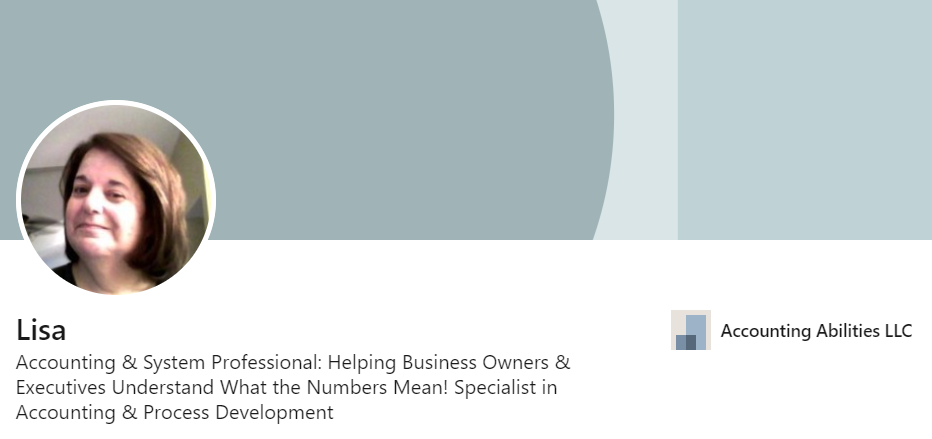 We love Lisa's headline because it takes a pretty ambiguous job title–accounting and system professional–and breaks down her duties in plain language that anyone can understand. She also makes great use of keywords like 'accounting,' 'system professional' and 'process development,' which would be likely search terms a recruiter would use.
This headline uses the tactic of highlighting key accomplishments with the phrase 'increasing bottom line profit 25% to 95%.' If I'm a recruiter looking for a sales strategist with proven results, it's obvious Michael would be a solid candidate to talk to.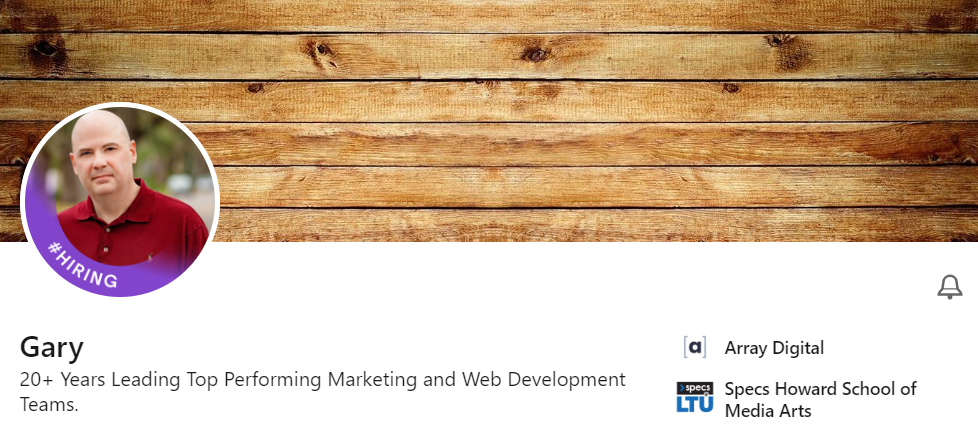 This is another headline that demonstrates the value of simplicity. It's not jazzy or overly complicated, but it instantly communicates Gary's skills and experience level. Perfect for a busy recruiter scanning through search results.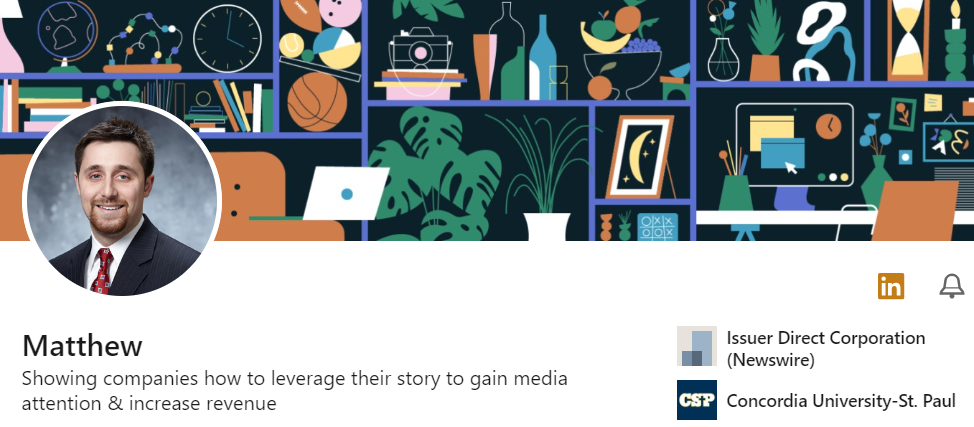 This is an A+ example of the value-based headline. It's quick, concise and shares Matthew's capabilities while giving an example of his performance results.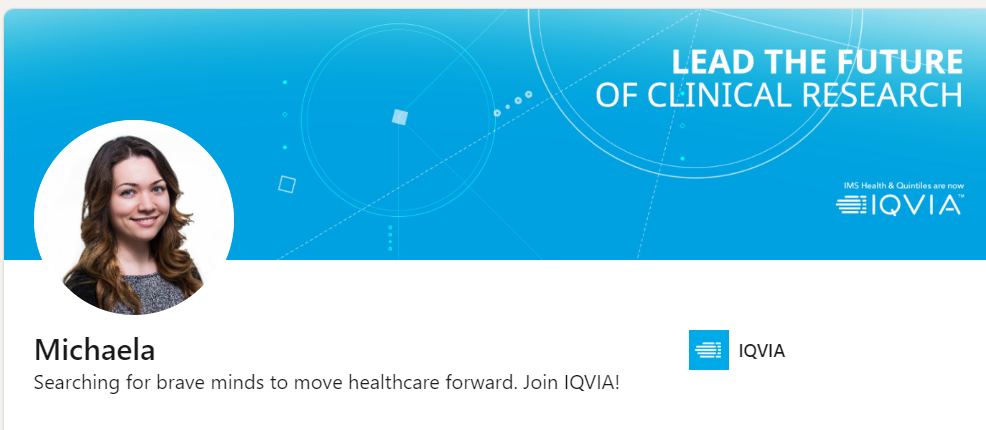 Michaela could have just said she was a recruiter, but instead she captures attention by describing her job duties in an interesting way: 'searching for brave minds.' You can take a similar approach by positioning your skills with unique or unexpected wording.
These examples prove that there's no one "right" way to write a LinkedIn headline. Yours can be as simple or as creative as you choose. The key is to offer something of substance that will pique a recruiter's interest, whether that's via your skills, personality, accomplishments or the value you bring.
A good headline makes the difference between a recruiter scrolling past your profile or hitting the 'Message' button, so get writing and open the door to more professional opportunities!
Looking for a job?
Browse our comprehensive list of job openings and apply online today!